MOORESVILLE, N.C. (Nov. 23, 2015) – Samantha Busch and the Kyle Busch Foundation (KBF) will host a "Holiday Pop-Up Shop" on Wednesday, Dec. 9 at Kyle Busch Motorsports in Mooresville, N.C. Over 30 Charlotte-area merchants will participate with items including women's, children's and men's clothing, accessories, jewelry and even pet accessories. The event will be open to the public from 3-8 p.m. with a $10 donation at the door toward the Foundation's "Kyle & Samantha Busch Bundle of Joy" fund, which helps local in-need couples with the cost of infertility treatments at the REACH Clinic in Charlotte. Donated items from each vendor will be raffled off throughout the event.
Whether you are shopping for the holidays, or treating yourself to a few gifts, this will be an exceptional opportunity to find unique items, support local small businesses and donate to a worthwhile cause all in one place.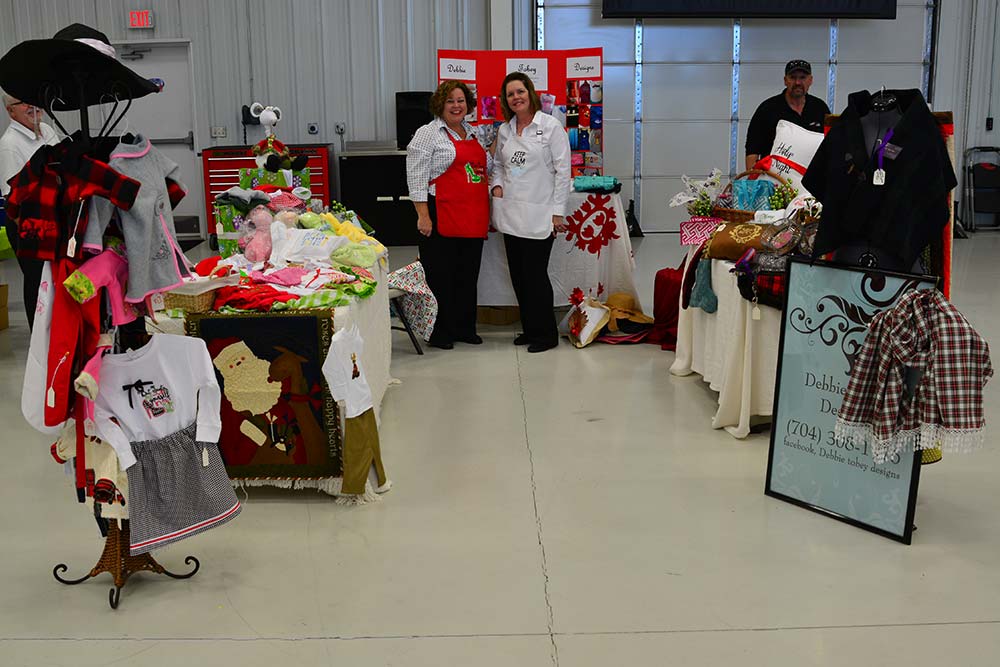 "This Holiday Pop-Up Shop will support two causes very important to me," Samantha Busch said. "The Kyle Busch Foundation awarded a total of $47,000 to five local couples in September to help fund their infertility treatments. I want to do that again before Christmas. What better gift than to give a deserving couple a chance at their own miracle baby? We will put 100 percent of the money we receive from this event into our Bundle of Joy fund.
"I also believe supporting local small businesses is very important. We have over 30 local businesses attending our event and donating items for raffle prizes. There will be a huge variety of styles to choose from at every price point. We even have a few pet-themed merchants for our furry friends! It will be a fun event and a great way to work on your holiday shopping list."
Kyle Busch Motorsports is located at 351 Mazeppa Road in Mooresville.