The Kyle Busch Foundation (KBF) hit the road with a trailer full of all colors and sizes of prom dresses on Friday, March 17, 2017. For the first time, KBF loaded up their entire selection of prom dresses and drove to four different high schools in Iredell (N.C.) County to distribute them to deserving young ladies selected by the schools.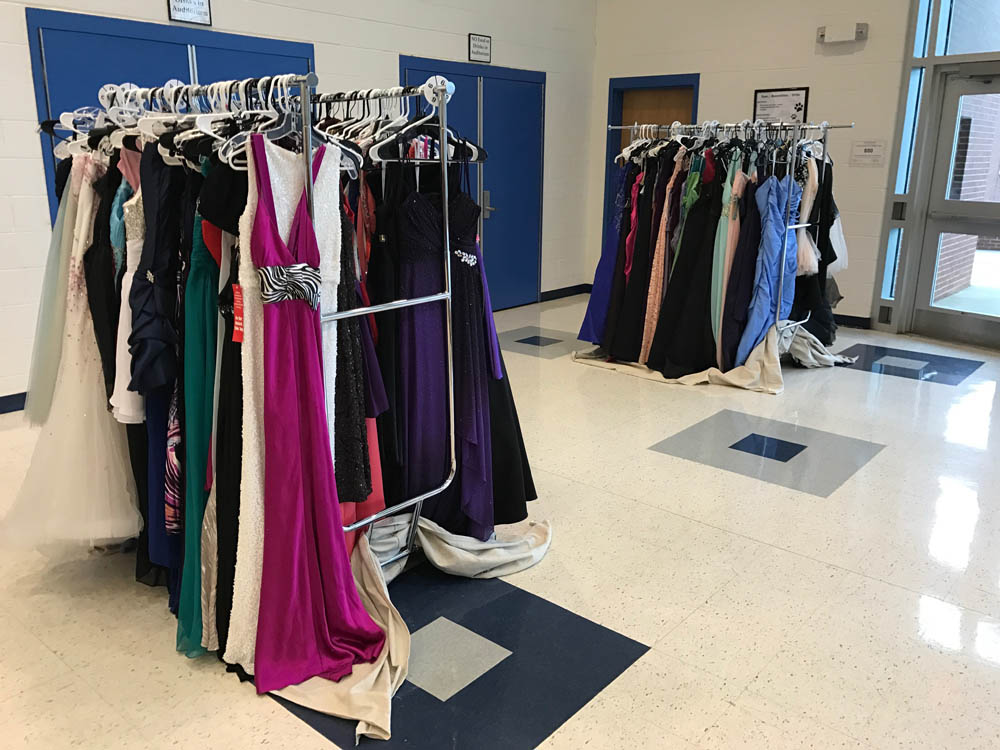 The first stop was at Statesville High School where approximately 14 girls found their dream dress. Next up was North Iredell High School, followed by West Iredell High School and South Iredell High School.
In total, 48 dresses were given away to young ladies attending either their proms or ROTC balls this spring. It was easy to tell when they had found the perfect dress by the bright smiles on their faces!
In February, KBF also donated nearly 150 dresses to Joyful Hearts for the third consecutive year. Those dresses will be worn at Joy Prom in Concord, N.C., which is a full-scale prom for individuals 16 and older with intellectual and/or physical disabilities.